The Harvard Club of
Central Florida
presents the
Leadership Breakfast Series

Making Aging Optional: Choose Your Healthspan and Lifespan Wisely Today
with Harvard-trained Joshua Helman, M.D.



UPDATE!

VIRTUAL EVENT ONLY!
Friday, August 18th
7:30 AM - 9:00 AM

Bay View Reserve Community Room
7550 Hinson Street, Orlando, FL 32819


You must RSVP to be placed on the guest list.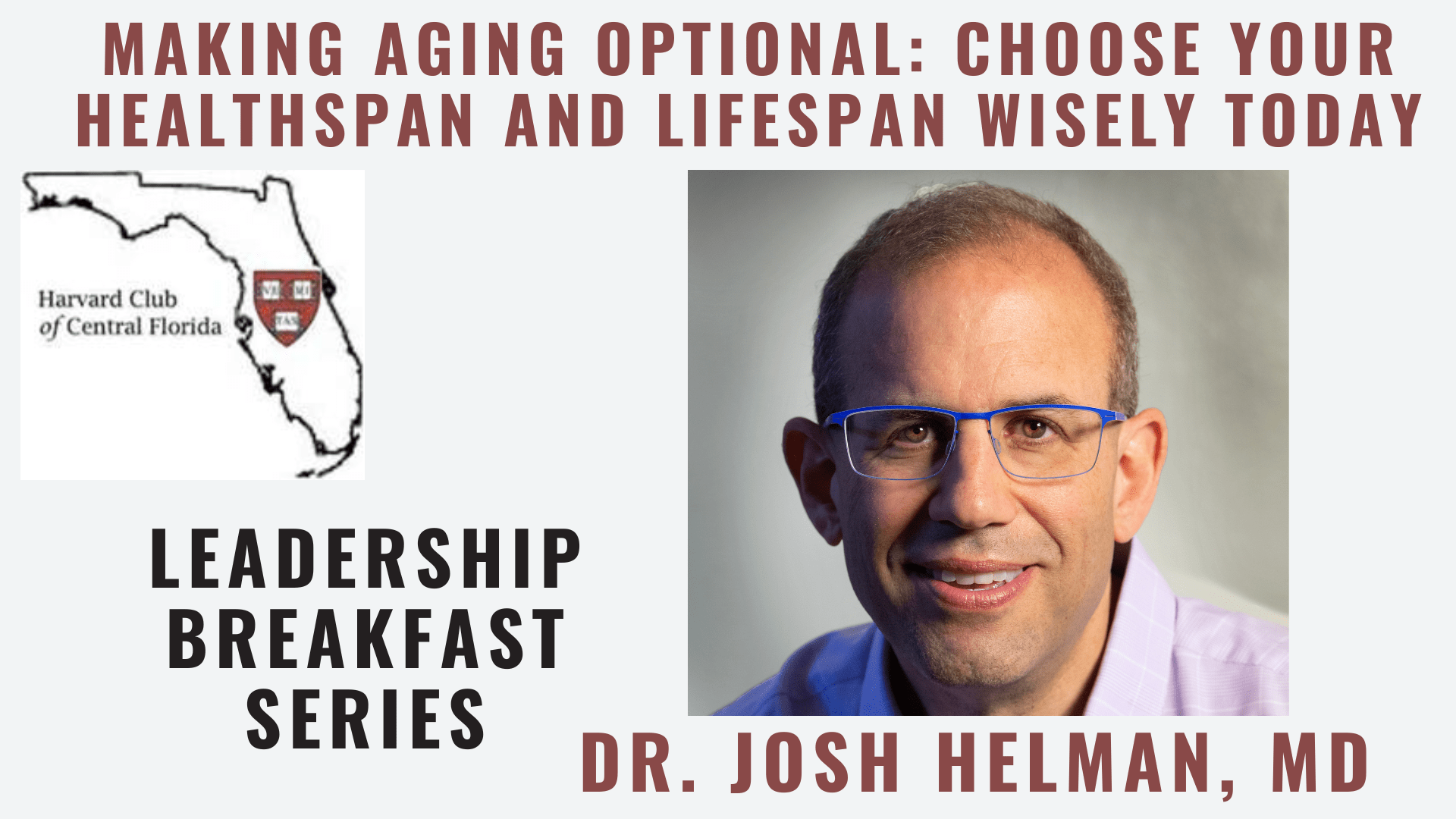 If you answer "YES" to any of these questions, YOU should be attending this event!

1. Are you curious about how the right diet can potentially reverse your biological age? Join our lecture to discover the transformative power of nutrition for a youthful you!
2. Interested in learning how the right exercise routine can turn back the clock on aging? Join us to explore the science behind physical activity's impact on reversing biological age.
3. Ready to uncover stress-busting techniques that could contribute to reversing your biological age? Join our lecture to explore mindfulness, meditation, and more for a healthier, youthful life.
4. Ever wondered if better sleep could actually make you feel younger? Join us to delve into the secrets of quality sleep's role in reversing biological age and promoting overall wellness.
5. Curious about supplements that can truly turn back the hands of time? Join our lecture to understand how 2 simple supplements can impact your biological age positively.
What if there are simple ways to halt and reverse aging in People?
Sounds like Science Fiction, right?
When would you want to find out how to do it?
Would you wait, or would you take action now?
Our conventional medical system recommends waiting until you have a chronic disease before you seek medical treatment.
What if there is a better way?

For the past nine years, the Leadership Breakfast has provided a one-of-a-kind opportunity for Harvard alums and their guests to interact with the most sought-after leaders in business and the community. You can count on the speaker's comments to be candid, insightful, and not likely to be heard in public elsewhere. You can share your views with them during the question and answer period and post-meeting informal discussion.
Similar Harvard Club-sponsored leadership breakfast meetings exist in Atlanta, Orange County (CA), Rochester (NY), and other cities around the globe. These events are great for networking, learning, and creating visibility of the Harvard brand within the community.



REGISTER HERE
Please note that sales are final. No refunds.
Cost: $10.00 per person
About our speaker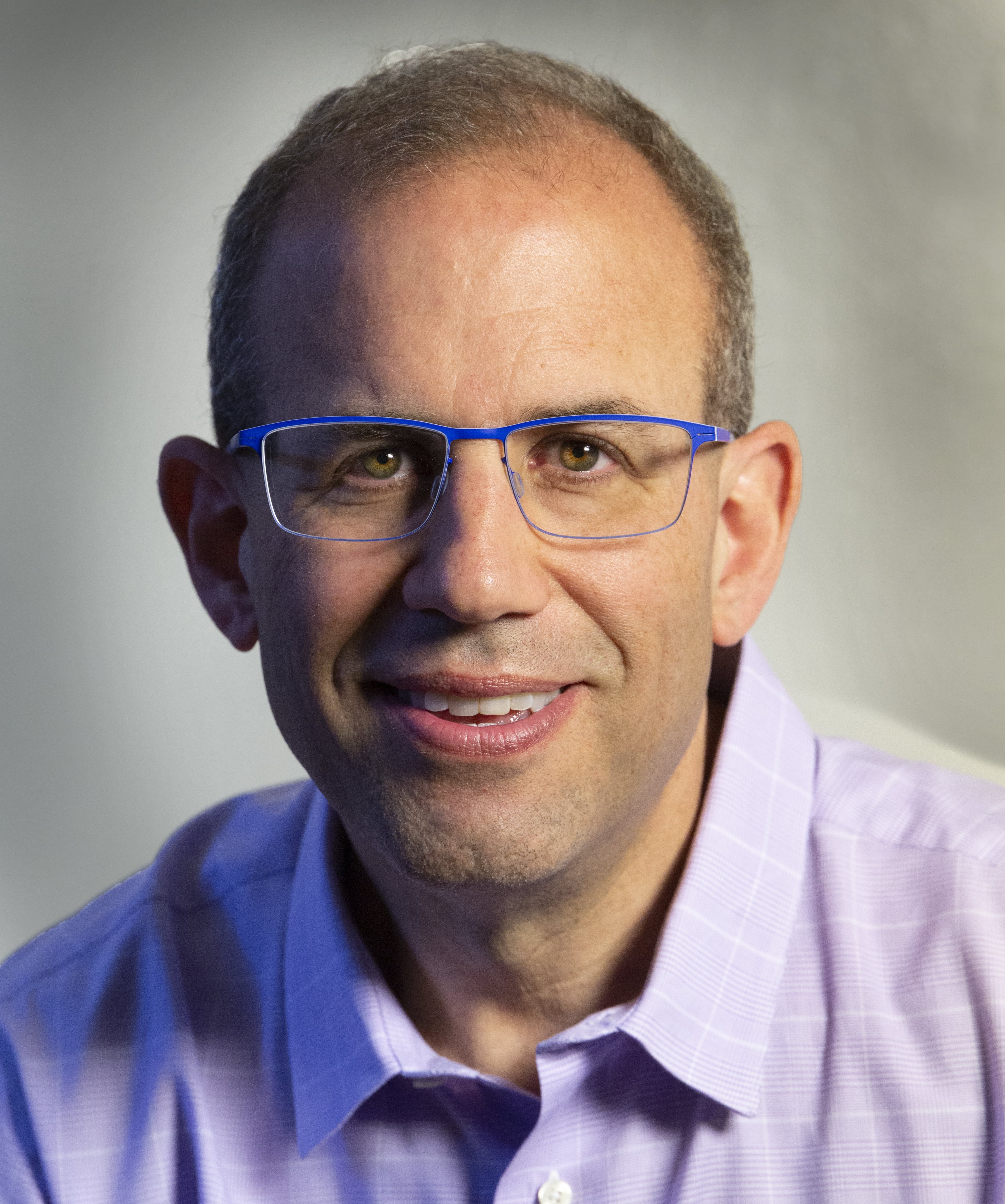 Dr. Joshua Helman MD is a Harvard-trained Physician licensed in 14 states and a past member of the Harvard Club of Central Florida. He has two degrees in Biochemistry (bachelor's from Harvard magna cum laude and master's from the University of Cambridge, UK). Dr. Josh is Board Certified by the American Board of Emergency Medicine and the American Board of Lifestyle Medicine. His Medical Degree is from Harvard Medical School and MIT. He is the former Medical Director of Hippocrates Health Institute and has worked at the TrueNorth Health Center with a focus on Fasting. He has an upcoming online Summit in November on Preventing Dementia.
Dr. Josh's areas of interest include Vitality, Longevity, Regeneration, Toxins, Mold, Lyme Disease, Energy Medicine, and Breathwork. He is passionate about applying his Biochemical Knowledge to Real-World Challenges. As a Plant-based Physician, he embraces a Holistic approach including the importance of Diet and Lifestyle for Optimal Health.
Dr. Josh is inspired by patients' ability to change their bad habits and adopt a better lifestyle, in order to improve and sometimes reverse chronic diseases. His own journey to better health took roughly 10 years, so he is sympathetic to patients who face setbacks, struggles, and challenges with their own changes. In his free time, he likes to exercise, travel and hike.
Questions?
Please contact Tricia Wansor, HCCF Club Administrator at HarvardClubCF@gmail.com or 954-914-3148.