The Harvard Club of the Palm Beaches
Invites you to an in-person book discussion
and luncheon!
We will discuss:

"The Paris Library"
by Janet Skeslien Charles

Saturday, April 9, 2022
1:30 PM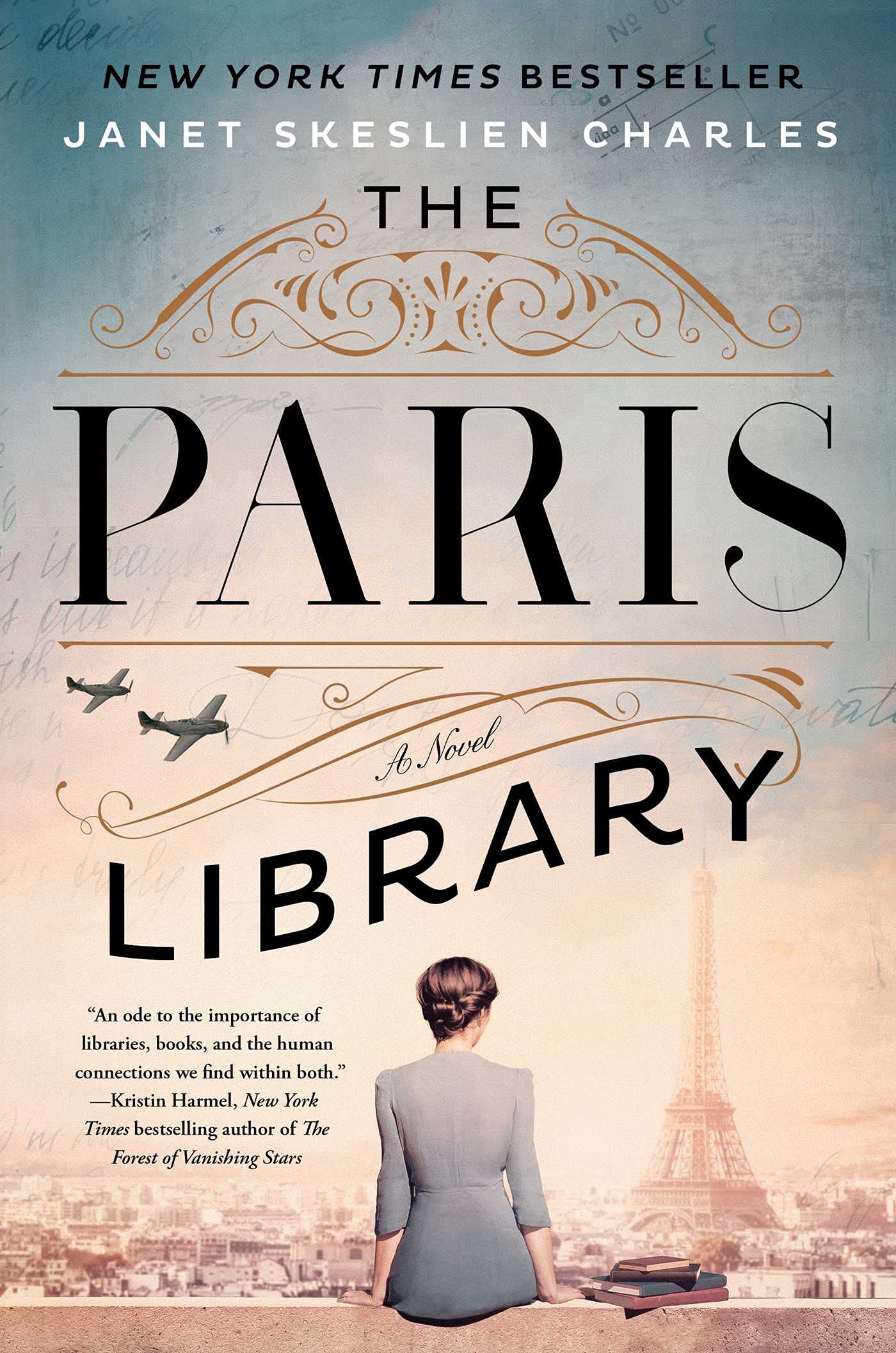 A New York Times, Washington Post, and USA TODAY bestseller — this novel is based on the true story of the heroic librarians at the American Library in Paris during the occupation in World War II.

"Having lived in an apartment just above the current location of the American Library in Paris, I've always felt connected to the institution and wondered about its story, so I'm grateful to Janet Skeslien Charles for penning such a vivid, enjoyable, based-on-a-true-story tale. In "The Paris Library", the beloved library, its staff, and its subscribers come to life and remind us of both the horrors of World War II and the vital role books play in keeping us afloat in difficult times. Well-researched, stirring, and rich with detail, "The Paris Library" is an ode to the importance of libraries, books, and the human connections we find within both." -Kristin Harmel.
The Restaurant at the Norton Museum of Art
1450 S Dixie Hwy | West Palm Beach | 33401

REGISTER HERE
There is no charge to attend this event.
Plus (1) is allowed
The cost of food and beverage will be the individual responsibility of each guest.
You must register to confirm your seat!
Space is limited, so please register if you plan to attend.

COVID Rules
The Norton Museum has strict Covid rules. In addition to wearing a mask when not seated in the restaurant, the museum requires to "voluntarily show proof of COVID-19 vaccination." Alternately, one can show proof of negative test within 72 hours. To use that option see the Norton Museum website for details about requirements. If you have been vaccinated, please remember to put the vaccine card in your wallet!

Because we wish to keep the discussion intimate and to allow all members to share their thoughts, we will have a 16-person RSVP maximum. If you are unable to register on the website, please email the Club Administrator at harvardclub.pb@gmail.com to be placed on the waitlist. We encourage you to join the waitlist as people often change their RSVP.

While reading please consider a question or observation that you would like the group to discuss and bring it to the meeting!
Genre: Historical Fiction
Formats: hardcover, paperback, Kindle and Audible
Length: 368 pages (hardcover)

Date: Saturday, April 9, 2022
Time: 1:30 pm
Location: The Restaurant at the Norton Museum of Art
Address: 1450 S Dixie Hwy, West Palm Beach, FL 33401-6405
Parking: Self-parking across Dixie Hwy is $5 a day.
There is also sometimes free street parking on Jefferson Rd and Cranesnest Way on either side of the museum.