The Harvard Club of the Palm Beaches


Invites you to attend
Crimson Conversations




with
Cyrus Hodes
Using High Tech to Battle Climate Change Globally and in Florida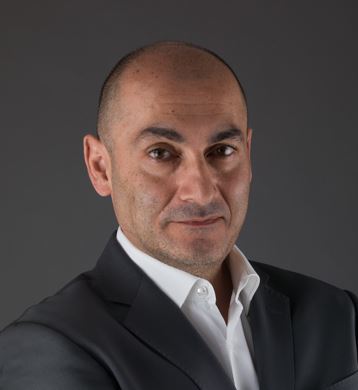 Cyrus Hodes, who holds a M.P.A. from Harvard Kennedy School, will explain how the latest technology is being used to battle the effects of climate change by harnessing AI to further the Sustainable Development Goals (SDGs). As co-founder of the World Climate Tech Summit, he will share an overview of the global conference and how it will impact our environment.
Hodes is the co-founder of Duckweed Bio, an Agtech/climate tech startup based in south Florida. He is also a partner at FoundersX Ventures, a cross-stage Silicon Valley VC firm focusing on AI, biotech, digital healthcare, enterprise SaaS, quantum computing, Fintech and Foodtech. Hodes was the co-founder and chair of the AI Initiative of The Future Society, a "think-and-do tank" incubated at the Harvard Kennedy School, where he led global governance of AI projects such as the Global Data Access Framework. He served as Advisor to the UAE Minister of Artificial Intelligence where he convened the Global Governance of AI Roundtable at the World Government Summit.
Thursday, September 30, 2021
6:00 pm networking cocktails
7:00 pm presentation
REGISTRATION IS REQUIRED
TO ATTEND IN-PERSON OR VIA ZOOM
The presentation will be in-person and also broadcast on Zoom for those who cannot or prefer not to gather in-person.
For this event, we ask that attendees refrain from videotaping, audiotaping, online posting, or any other form of distribution, duplication, or re-production. As a general policy guide, please refer to the "Chatham House Rule": Chatham House Rule - Wikipedia

We also ask out of respect for other members that you take proper precautions when attending in-person events. The Club suggests you be vaccinated for COVID-19 or wear a mask and observe social distancing protocols. By registering for this event, attendees will waive any and all claims potentially arising from any exposure to the COVID-19 virus related to this event organized by the Harvard Club of the Palm Beaches.

The Crimson Conversations event is FREE to attend.
Date: Thursday, September 30, 2021
Time: 6:00 pm networking cocktails, 7:00 pm presentation
Place: Tideline Ocean Resort
Address: 2842 S. Ocean Blvd., Palm Beach, 33480
Parking: FREE Self-parking available on-site