The Harvard Club of the Palm Beaches
CRIMSON CONVERSATIONS
Proudly presents

Steve O'Hara
"Making the Transition from Corporate Exec to Angel Investor"
(Presentation via Zoom)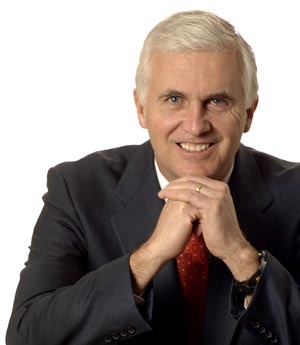 Interested in angel investing as a second career or a personal pursuit? Steve O'Hara is the go-to man to find the answers to your questions.

When Steve retired in 2011, he began a second career as an angel investor. In 2016, Steve became president of NWA, which now boasts over 77 members throughout the state of Florida. About one-third of NWA's 33 deals have been in the medical arena, adding investments in Aegle Therapeutics, Coagulo Medical, and Capacitech to its portfolio in 2020.
Thursday, March 25, 2021
6:00 PM
After earning an AB and MBA from Harvard University, Steve began his career in marketing at Procter & Gamble. Moving into general management, Steve held C-suite positions as President of Carroll Reed, President of Specialty Catalog, Chairman and CEO of Rawlings Sporting Goods (NASDAQ:RAWL) and CEO of Angelica Corporation (NYSE:AGL). Steve lives in Fort Myers with Susan, his wife of 33 years, and has a son in Chicago and daughter in Boston.

This is a FREE event, but registration is required.
REGISTER HERE!!