Stem Cell Therapeutics: The Politics, the Hype, and the Curative Deliverables
An All Ivy+ Event Hosted by The Harvard Club of Broward County
For the first time in human history, there are more people over the age of 65 than those under the age of 5. This aging of the population world-wide is placing incredible strain on the health care delivery system and is a threat to the economic stability of every country. The vast majority of medical therapeutics offer treatment, not cure.
There is great hope that our increasing understanding of stem cell biology will result in achieving tissue regeneration/repair for a variety of illnesses. However, currently, there is a great deal of misinformation about the types of stem cells and the uses of such cells in human disease.
This presentation will provide a medical and scientific framework that will enable every attendee to separate the fact from the fiction -- the reality fro m the hype -- in the present and future applications of stem cell-based therapeutics.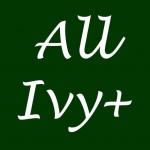 Thursday, March 24
Woodfield Country Club
3600 Club Place
Boca Raton, FL 33496

PRICE: $47 per person includes presentation, reception (Heavy passed Hors D'Oeuvres, soft drinks and 1 premium cocktail) and valet parking. Cash bar also available. Discount available for dues-current HCBC members.
CONTACT: Philip Maywah at pmaywah@thelampost.com
ABOUT THE SPEAKER
Robert Sackstein, M.D., Ph.D., is a bone marrow transplant physician and biomedical researcher. He was born in Havana, Cuba, and immigrated to Miami, FL, where he attended public schools. He received his undergraduate degree from Harvard College, Summa cum Laude in biology, and his M.D. and Ph.D. (in Immunology) degrees from Harvard Medical School, where he also received the James Tolbert Shipley Prize for outstanding research. He then completed internal medicine training and fellowships in immunology and hematology at the University of Miami, and received the Young Investigator Award for Excellence in the Field of Hematology from the International Society for Experimental Hematology. Dr. Sackstein's research efforts have defined how cells in blood flow migrate to target tissues. In particular, he is widely recognized for developing a platform technology (known as "GPS") for programming cellular trafficking to sites of tissue injury, a necessary first step in achieving the promise of stem cell-based "regenerative" therapeutics. He is a Bone Marrow Transplant Physician at Brigham and Women's Hospital and the Dana-Farber Cancer Institute, and holds a dual-appointment Professorship (in the fields of Medicine and Dermatology) at Harvard Medical School. In addition, he serves as Director of the Program of Excellence in Glycosciences at Harvard Medical School.
Click here to buy tickets!!!