The Harvard Club of Broward County
invites you to a live stream viewing of the
Friday, September 29, 2023
2:00 PM
VIEW THE LIVESTREAM HERE

The inauguration of a new president is an opportunity to look forward—to celebrate new ideas and the future of the University.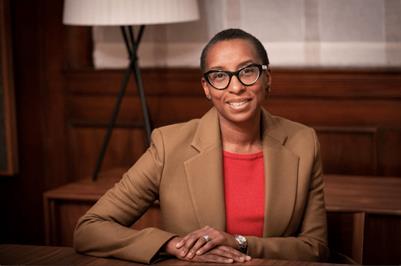 Join in on the Harvard festivities for a livestream viewing of the inauguration of Harvard University's 30th president, Claudine Gay, in Tercentenary Theatre.

On Friday, September 29, Claudine Gay will be formally inaugurated as Harvard University's 30th president. This momentous occasion is more than just a page in the history of Harvard; it marks the start of an exciting new chapter filled with possibilities. We are delighted to invite you to participate.

The festivities will kick off Friday morning with an academic symposium held across various Cambridge locations from 10:15 to 11:45 a.m. These concurrent sessions will explore a wide range of topics, showcasing innovation and connections between Harvard and the world at large. Harvard faculty, students, and alumni will delve into critical challenges and opportunities facing both the academy and the global community today.

The inauguration itself will begin at 2:00 PM in the historic Tercentenary Theatre, situated in the heart of Harvard Yard. Following the academic procession, participants will enjoy greetings, reflections, and performances by members of the Harvard community, culminating in President Gay's inaugural address. The festivities will then continue with a joyous community-wide celebration in the neighboring Old Yard. For those unable to attend in person, the inauguration ceremony will be available via livestream.

The academic symposium, inauguration ceremony, and celebration will be open to all members of the community with an active Harvard ID.
For more information about the inauguration events at Harvard, click here.